Simply put, no one talks about the cost of downtime in the context of your printer or photocopier. But if you consider that the cost of downtime can be more than the printer itself. It is something worth considering when you look to upgrade from your current contract or device, if you self manage the printer. 
The cost of downtime for a printer on contract is because of lost productivity. Limiting workflow if you can't print or have to spend time spent trying to get the device working. The cost of lost productivity for an unmanaged device is even greater. Supply of parts and toner as well as the time to repair or, worse still, replace the device if it goes wrong, can really impact the bottom line. 
Uk Productivity fell in Q2 of 2019, adding further to the productivity gap. Costing the UK economy greatly.
Why is Downtime a Problem
The Office for National Statistics (ONS) have shown that UK productivity fell at its fastest rate for 5 years in the second quarter of 2019. Whilst this is highly unlikely to be solely the result of printer downtime. The trend shows a worrying sign for businesses looking to maximise output. So what can we do about about? As a business owner myself ensuring equipment is suitable and maintained properly is a priority.
For example if we can't attend to a call out due to a broken down vehicle, this is a problem. Making sure equipment is properly maintained and adequate for the job will ensure that we operate efficiently. As a result of this expectation within our own business, we would not expect our customers to expect anything less from us.
Partnering with companies that ensure the smooth operation of business workflows is paramount to improve productivity. Productivity improvements can be linked to the adoption of new, innovate technologies, factoring in productivity should be an important consideration.
The widening Productivity gap is costing UK businesses. Let Us help!
Productivity losses within your suppliers have a knock on effect to you, when it comes to their pricing.
All of this adds up to a sub standard service to you. Meaning higher costs and less value for money.
Inefficiencies within your own business is bad, in effects the amount of work you can do and money you can make. Inefficiencies in one of your suppliers business models can be a disaster. This will effect your business in inflated costs or substandard work as they look to reduce their own costs. It will then impact your productivity. The current service business model that is widely used in the office print industry today, is reactive and extremely inefficient. This impacts on how much you pay for your suppliers' product and how much they try and cut corners.
How You Will Pay for These Inefficiencies
You will pay more in additional charges, such as scanned page charge, toner delivery charges and 25%+ copy charge increases per annum. There maybe certain parts, such as printed circuit boards, are not included in service contracts on brand new machines. You will find some services carry a certain charge also such as printing and scanning IT support, left out of the service agreement to improve revenue.
Suppliers may try and cut corners by only suppling you with third party parts and toner. This will mean the device will not behave in the manner it was designed to and usually results in more frequent call outs and reduced machine life. They may look to employ cheaper labour to repair your device, leaving you with you with a skills shortage. This will likely be most prominent when you have a more complicated problem, when these skills are needed the most, increasing downtime to you.
The moving of the goal posts in this manner means that when you upgrade your device you may be misled into believing you will be paying less. You may well pay less for your prints but not have a clear indication of the costs you will be charged. For example, you will probably have no idea of the number of toners your order or pages you scan, yet you will be charged for them. The result of this means inflated charges from the word go.
Productivity Cost Improvements
How to Use the Productivity Calculator
The Productivity Calculator is designed to give you an idea of the amount of money downtime on your printers can really cost. This is a particular problem if you have 1 or more failures a month. Fill in the form to find out how much you can save with Datum Office Technologies.
STEP 1: Enter the number of employees that would be directly effected by printer downtime.
Next STEP 2: Use the slider to estimate the number of callouts per month you would normally have.
STEP 3: Select your average response time. Industry standard is 4 hours.
Next STEP 4: Enter the number of return visits you would expect. For example if you have 2 calls a month and the engineer has to order parts once a month, you would select every other time.
STEP 5: Enter the number of days it would take to get the parts fitted.
Next STEP 6: Estimate the loss in productivity your office would face due to downtime on your printer.
STEP 7: Finally assess the results. This is a rough estimate of how much you would save based on UK average figures.
Could you save money by switching to Datum? Fill out the form below to find out more.
Datum Office Technologies does things differently. Whilst some companies are slow to adopt new technologies to help their customers. Datum is developing its own technology, setting itself ahead of the curve within our industry. Our Fix Before Failure service is at at the cutting edge of service technology within the office and business printing market. We have developed this to improve the customer experience and deliver the sort of value that is expected in todays market. All of this means you don't have to be shackled by unreliable machinery that can hurt your productivity and hence impact the bottom line. 
Related: Fix Before Failure Service
The cost of downtime is significant, but it doesn't have to be. Getting the right equipment for the job, and maintaining it well is the secret. Toshiba provide us as a reseller with some of the best and most reliable devices on the market. Datum provides you with the best service available on the market. Together we are a good combination, maybe the perfect combination for your business. If you want to find out how we can help you, fill in the form below and one of our experts will be in touch to help.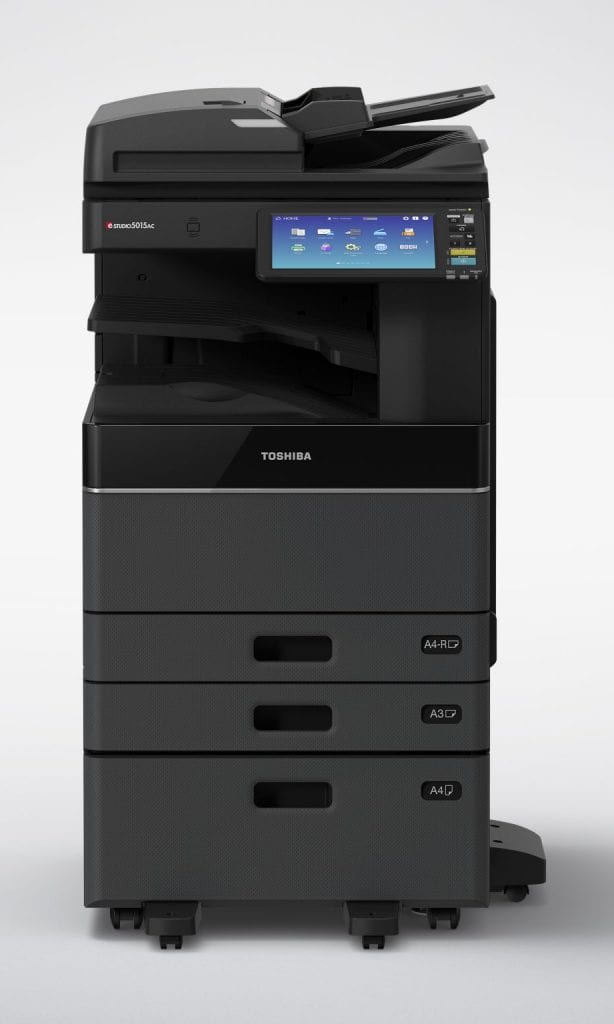 Why not drop us a line? We might be able to help.