Managed Print Buying Guide
Do you need help with your next managed print contract? Our FREE managed print buying guide is here to assist you in the journey to getting your perfect machine. 
We will help you through the jargon the pitfalls and the opportunities in getting the perfect device for your business. 
Download Our FREE Managed Print Buying Guide Here!
Buying the right office printer is not as easy as it may first appear. 
There are a number of factors and choices to take into account that can effect the cost effectiveness and the quality you get. 
This guide is designed to highlight these issues and help you through that process. So when you are ready to discuss this further you already know exactly what you want and need to fit your business.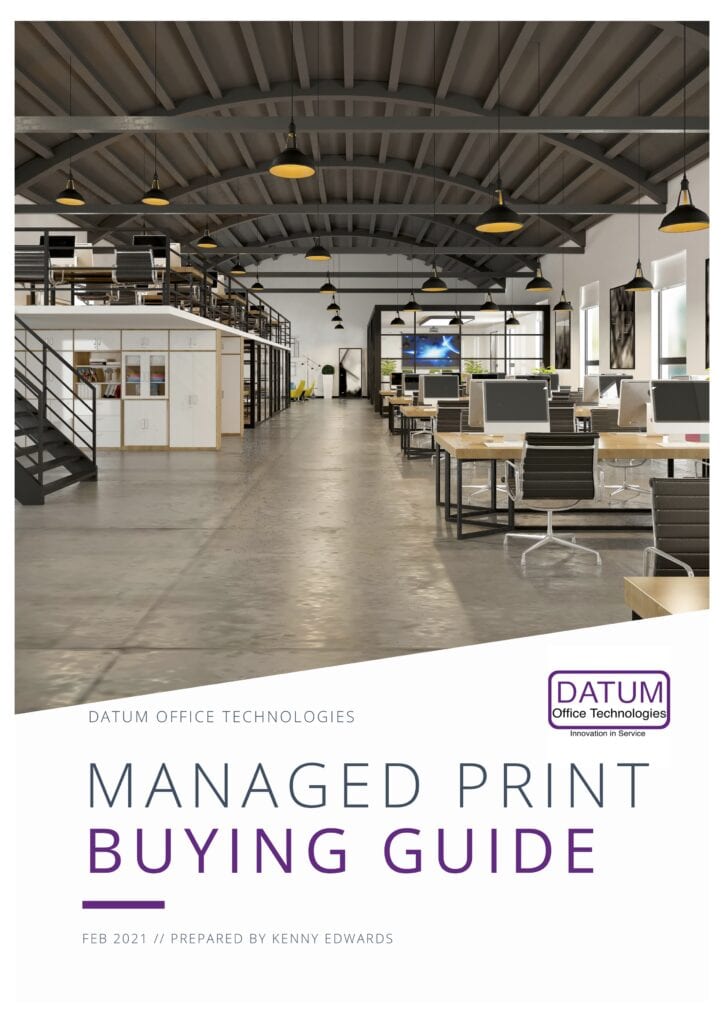 Don't Let Hidden Costs Ruin Your Day.
Most Managed Print Suppliers now have additional charges to compensate for a decline in printing. Our Managed Print Buying Guide will show you where to look out for these charges.
At Datum We PROHIBIT These Charges!
Datum Office Technologies are a managed print service provider in the B2B space. 
We help companies across the United Kingdom to reduce their costs and carbon footprint when it comes to business printing. Our FREE buying guide will lift the lid on the sort of savings available to companies. Whether you run their own devices or just feel you are paying too much, our experts are always on hand to help you should you need it. contact us here. 
Buying a new office printer doesn't need to be hard or something to be afraid of. With the knowledge you can get from this buying guide you will have all the information you need to make the process easy. So lets make your office print environment better for everyone.